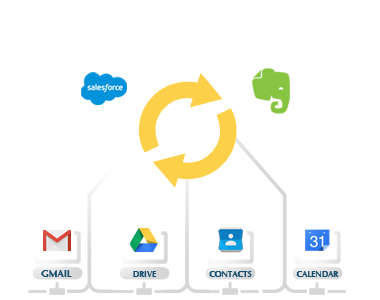 It might seem strange that my first post of the year is about a cloud storage program thingy…but it is.
I have been using Evernote now for 3 years. It revolutionised the way I organised myself and my information. I was able to create detailed lesson plans that remained fluid and flexible – perfect for the dynamic nature of the classroom – and that were easy to find through tags and dates and titles.
But, recently I have changed schools, and much of my Evernote notebooks and notes can be archived for now. This is where cloudHQ comes in. Up until now, if I wanted to export a note from Evernote I had to package it as a HTML file, which if I'm being honest, means absolutely nothing to me. But I came across cloud HQ on a forum and it is EXACTLY what I was looking for.
cloudHQ has allowed me to export my Evernote notebooks and notes completely and identically as they appear in Evernote into Box. I now have an archive of my Evernote data that is structured exactly like it was in Evernote – all 1515 items! What this means is that I can go looking for a file or a note or a photo as easily in Box as it was in Evernote.
This is a godsend.
Unless you actually use Evernote this may be gobbledygook. But for anyone who does, and wants to export Evernote data, this is the program for you!